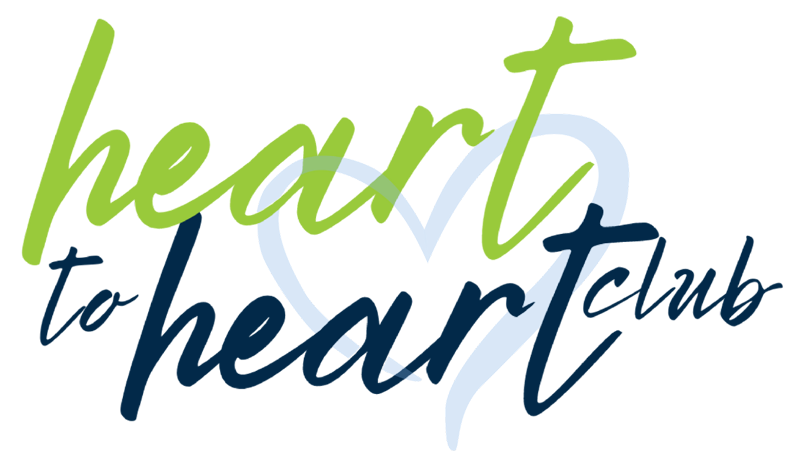 A monthly giving program benefitting grieving children and families in Utah
The Heart to Heart Club is a group of benefactors who pledge monthly gifts to support the mission and vision of The Sharing Place. Donors decide on a monthly gift amount that fits their budget and gifts are processed directly from a checking account (ACH Bank Transfer) or by credit card.
Heart to Heart Club benefits include an exclusive club lapel pin, special recognition on our website, and personal thank you notes from TSP families.
Why Donate Monthly?
The Sharing Place can more effectively budget for programming resources—helping more grieving families get the support they need.
Your gift goes further by cutting administrative costs.
It's simple and convenient – no more checks to write or envelopes to send! To change your gift amount or discontinue transactions, it's as easy as notifying us via email or calling 801.466.6730.
Let us do the math for you. In addition to seeing transactions on your bank or credit card statements, members receive an annual year-end report that summarizes all contributions for the calendar year.
Your Impact
$5/month
Purchases arts and crafts supplies for three group activities that help children access and process their feelings.
$10/month
Will train two volunteers for TSP who will provide over 120 hours of grief support for our kids, teens, parent and/or caregiver.
$15/month
Provides families with consultation appointments and group placements.
$25/month
Supplies one parent group with take home resources for a year.
$100/month
Sponsors one child with grief support for an entire year.
Sign Up Today!
Make your monthly gift online or call 801.466.6730.
Make Monthly Gift

The Sharing Place is a 501(c)3 (nonprofit) organization and donations are tax deductible. Our tax ID: 87-0514353. Donations can be refunded within 30 days of donation date.