Facts about The Sharing Place
Individual, private consultations are conducted with families who are interested in using The Sharing Place's services
Children are welcome to participate in group sessions until they improve their emotional, mental and even physical well-being, and they are able to deal with their personal situations; they are not limited to attending a specific number of sessions.
All grief support group coordinators and volunteers complete a unique and comprehensive training program.
Administrative costs are very low for a non-profit organization that provides services to the public, due to tremendous involvement from volunteers.
Financial pledges are suggested, however, no charges for services are billed.
The Sharing Place does not receive any state or federal funds.
The Sharing Place is a member of several professional organizations, including the Utah Nonprofits Association and the Association for Death & Education and Counseling
The Sharing Place is grounded on four principles:

 Grief is a natural reaction to the loss of a loved one
 Within each of us is the capacity to heal
 The length of time for grieving is unique for each individual
 Acceptance, caring and support are essential in the healing process
Gerberta Black's Story
A Family's Experience at The Sharing Place
On a rainy Sunday afternoon in March of 2020 our strong, talented, brilliant son, Herbie, died by suicide. He was only 15 years old. Herbie is one of 10 children, and each of his siblings was grieving his loss differently, yet all at the same time. I was overwhelmed by Herbie's death and trying to make sure that each of my other children would be able to express their grief in ways that were healthy. I worried about what the long-term effects of dealing with Herbie's premature death would be on each of his siblings, all while trying to deal with my own formidable grief, along with my husband's.
Some of us tried therapy in some form, but the 4 children who still lived at home with us needed more. I had several people mention that I should try to get our family into The Sharing Place, but I resisted the idea because it was located an hour's drive away. After some time, I was desperate for anything that might help my children to open up and talk about Herbie's death, so I sent an email to The Sharing Place and got our 4 youngest kids, ages 17, 13, 11 and 9 on the waiting list. Over a few months' time they were all fortunate enough to join grief groups.
Our oldest 3 children were resistant to going but agreed to attend 3 times, which I figured was better than not talking about their brother at all. To my surprise, after the third visit all 4 kids were excited to continue attending. When asked what changed their minds, no one could really say. They just liked being there. They liked being with the other kids their age. They enjoyed the activities. Over time, one child expressed that outside of The Sharing Place, they felt like "that one kid" whose brother had died. At The Sharing Place, everyone had experienced the death of someone that they loved, so they could all relate to each other.
The most meaningful thing for our 17-year-old daughter was when another young woman whose brother had died by suicide joined her group. The two of them felt comfortable talking with each other because they had gone through the same thing. Each knew that the other understood. That was invaluable. Our youngest son likes the activities and unique ways of expressing his grief at The Sharing Place. Another son shared that in his group he learned to better recognize how he was grieving and feeling and how to better deal with it – and that every emotion is okay. Our youngest daughter looks forward to the interactions with the other kids in her group. The Sharing Place is a safe place to express how each of us is really feeling, with others who are grieving as well. The 1-hour drive home has become a time to talk about what we have each learned in our groups that night. The Sharing Place is helping us all to heal.
– Gerberta Black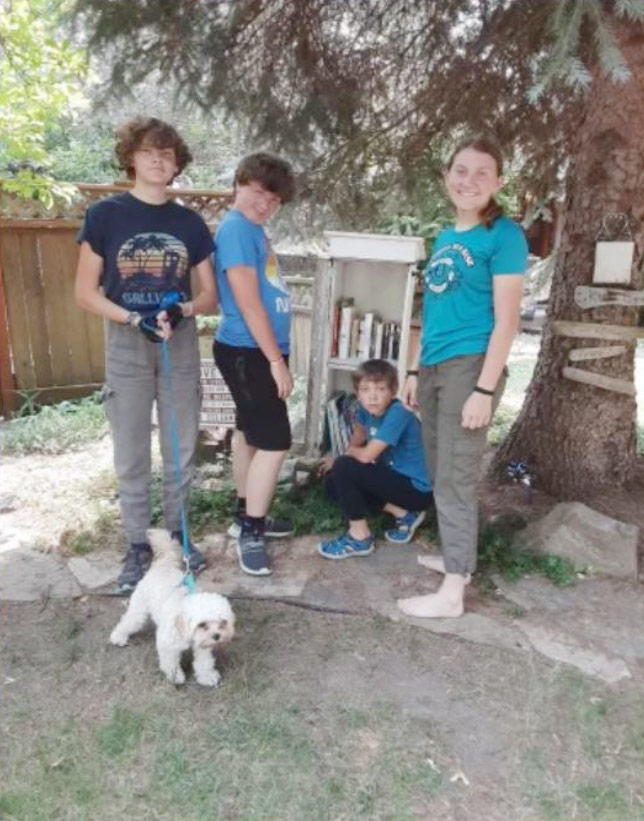 Numbers at a Glance… Grief Support Each Month

24 grief support group sessions at The Sharing Place (12 children's groups and 12 parent groups meet twice monthly)


Consultations with families seeking The Sharing Place services – average 10 per month



70% of grief support group time (720 hours) is provided by well-trained volunteers, while only 30% is by paid staff and coordinators


6 grief support group sessions at schools as part of the outreach program
Who We Serve
The Sharing Place provides grief support to children ages 3 – 18 and their parents. Support groups are organized by age as well as situation. Each family member is placed in a group that will best meet their individual needs.
This illustrates the number of participants in grief support groups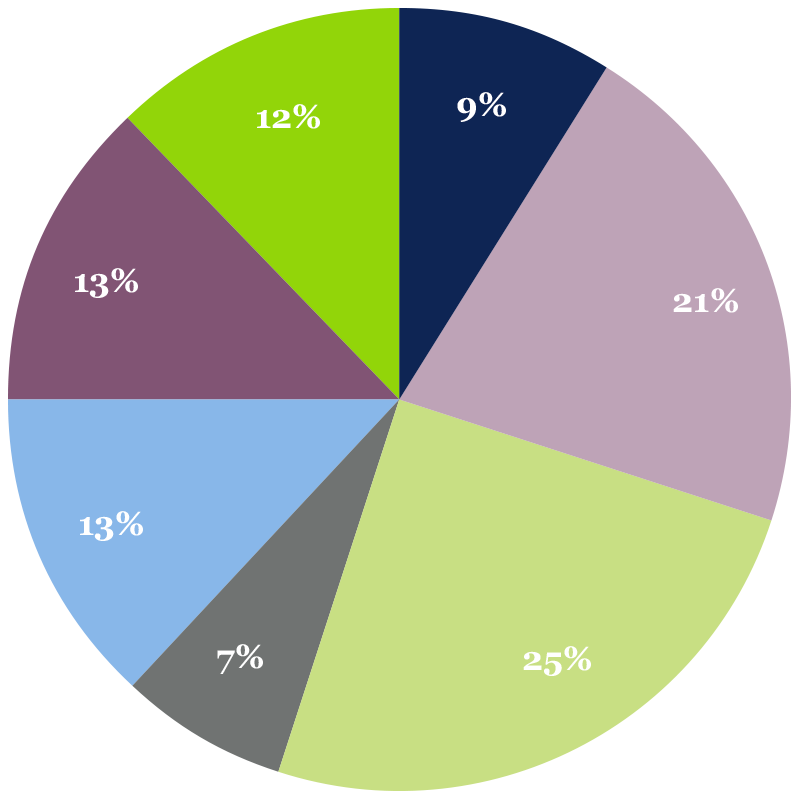 Littles (age 3.5 – grade K)
School Age (grades 1-6)
Complicated Grief (grades 1-6)
Suicide (grades 1-6)
Early Teens (grades 6-8)
Teen (grades 9-12)
After School
About the Family Member Who Died
Family Member's Cause of Death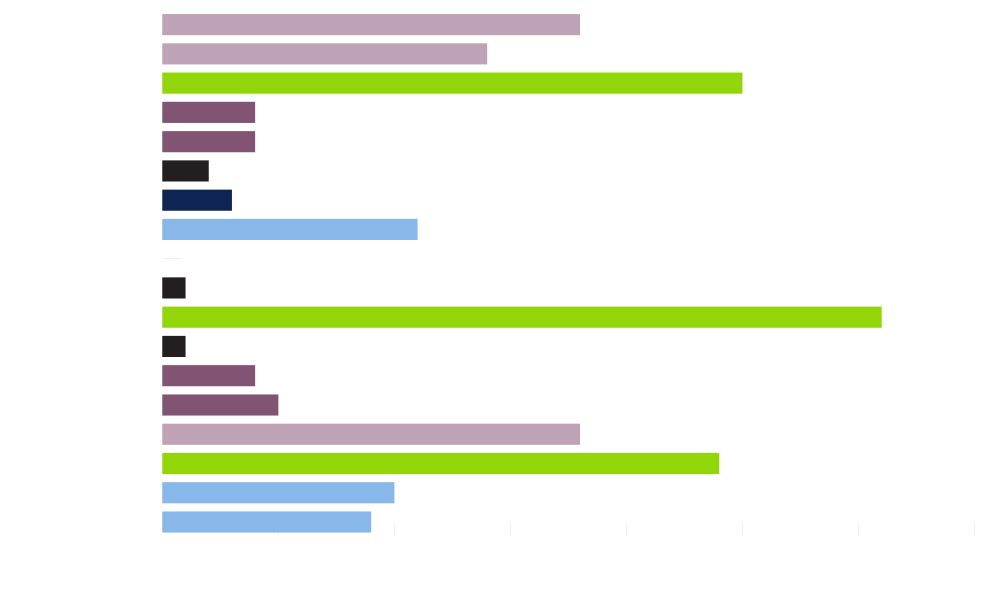 Family Member Who Died