The Sharing Place's 10th Annual
DAY OF THE DEAD GALA
*2022*
held at Venue 6SIX9
The Sharing Place is proud to announce the 10th Annual Day of The Dead Gala broke records for Total Tickets Sold, Number of Auction items and Total Dollars Raised!
Save the Date: October 21, 2023


The event sold out several weeks before October 22nd and 110+ Auction Items were donated. Over $180,000 was raised that evening in total. Our prior record from last year's Virtual Day of The Dead was $123,000.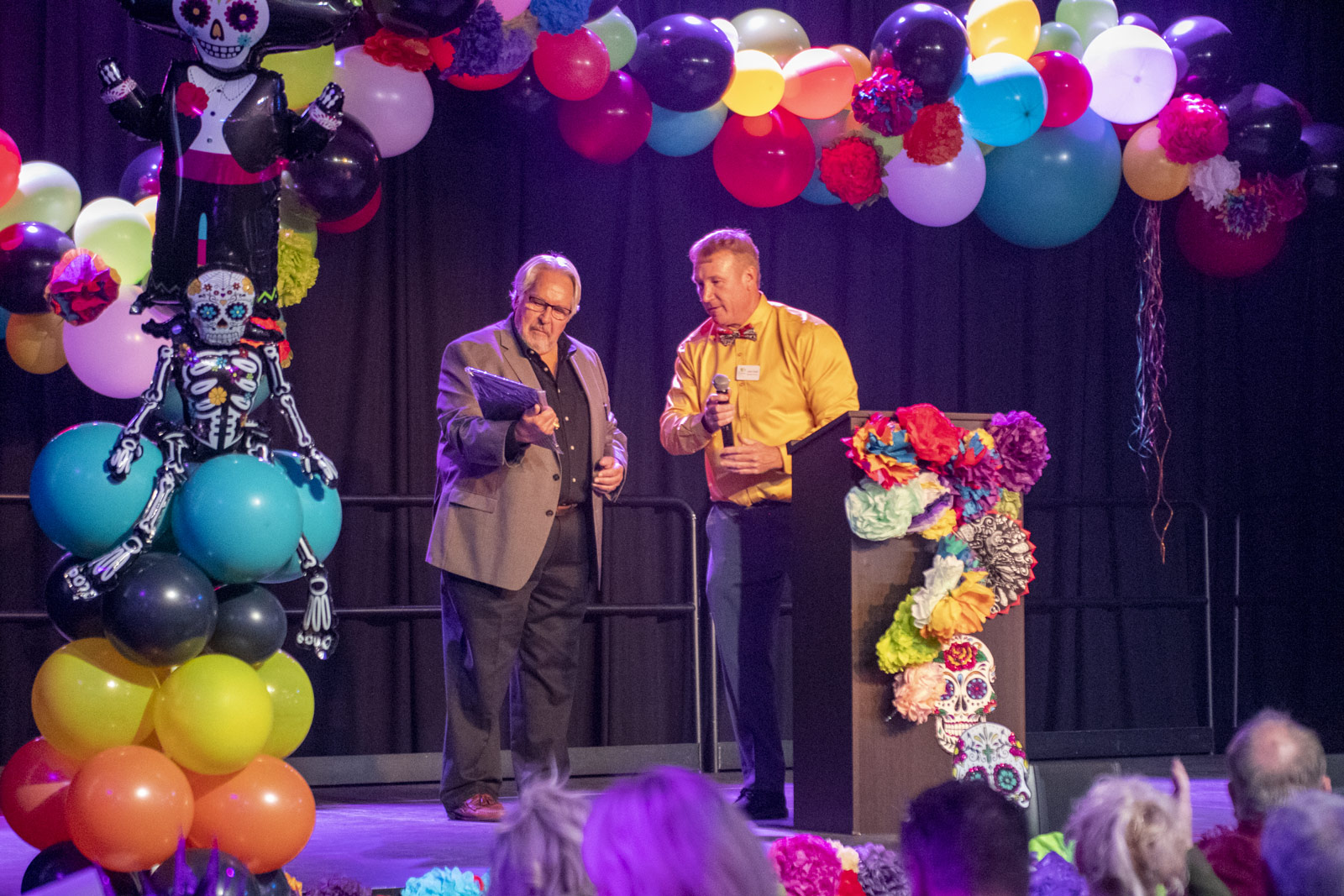 We are thankful to all our donors, board members, families, volunteers and staff who worked so hard to make this success possible. We are especially grateful to SILAC for being our first $20,000 Presenting Sponsor for their sponsorship and 12 volunteers who helped us the entire day and evening. Rockwell Catering, another Sponsor, provided a delicious meal for all. Thank you!
Day of The Dead Highlights
This year's Day of the Dead event was a huge success! It was our first in-person event in three years; and we were able to raise over $180,000 in support our grieving youth and families. In addition to SILAC's first ever Presenting Sponsorship of $20,000, the evening included: face painting from Changing Faces & Balloons, Cat and Cauldron psychic readers, delicious churros from San Diablo Artisan Churros, a Mariachi band, a silent auction, photobooth provided by Confettiology and a tasty Mexican meal from our generous sponsor Rockwell Catering & Events.
This year featured Megan Romo-Elliker, a professional auctioneer from Reno, NV who donated her time. Megan auctioned several items including an electric bike donated by Magnum Bikes, a golf trip to Daytona Beach, FL and a box of pure silver coins and ingots! She concluded with a very successful Paddle Raise for gifts to The Sharing Place.
The evening also included a beautiful Ofrenda created by Amy Tieu, and a candle lighting memorial conducted by Kathy Nay. Special thanks to all of our sponsors, Mark Koelbel from KUTV for being our MC, and above all, everyone who was able to join or participate.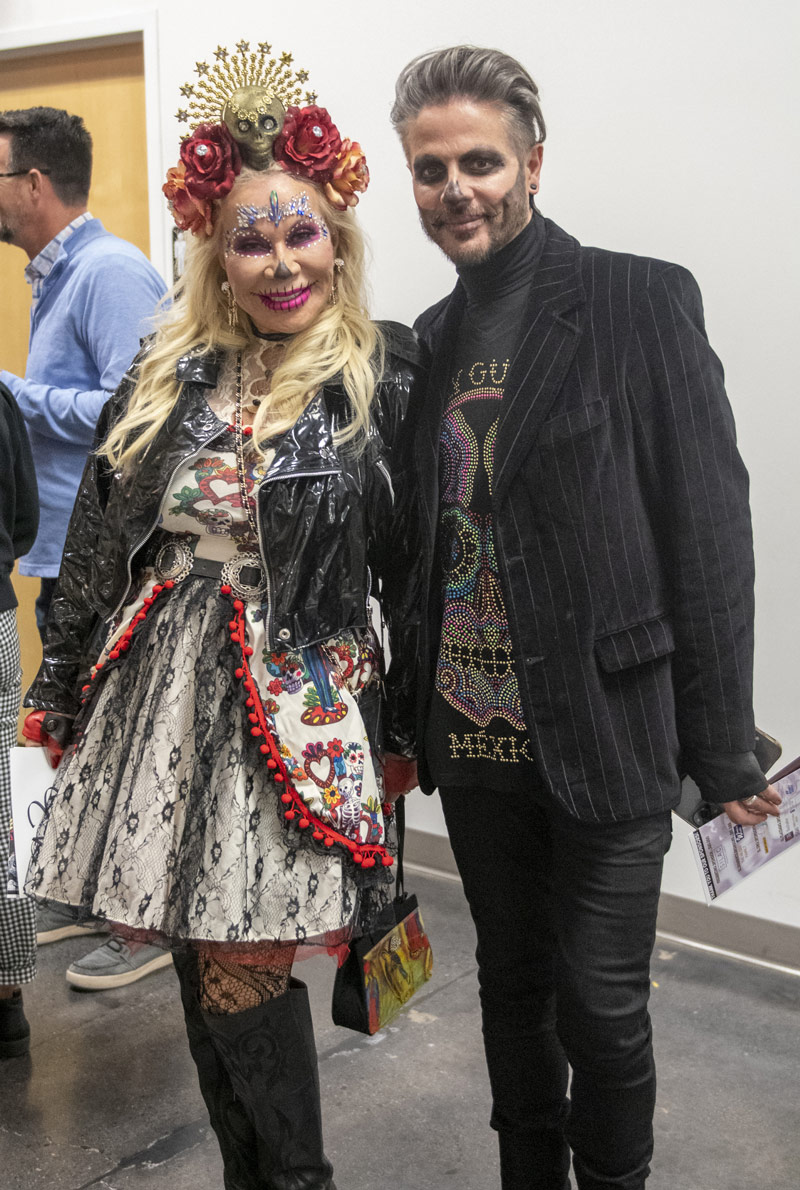 The highlight of the evening was our guest speaker, Trish Merrill, a member of a three generation Sharing Place family. The matriarch of the family is Alice Simonsen. When her husband, Robert Merrill, died she and her son Mike Merrill became a family at The Sharing Place. A few years later, Mike became a volunteer at TSP. When Mike died, Trish's family, including her husband Brad Merrill became a family at TSP. Currently, Trish and Brad's daughter Olivia is a volunteer at TSP.
Trish's talk was extremely moving as she described the pain of each death her family experienced and how The Sharing Place was there to support them. She shared that she, Brad and their children were present at The Trolley Square tragedy in 2007 after which her family sought peer support at TSP.
We are so grateful to her for sharing these heartbreaking experiences and how The Sharing Place was part of the healing process for in each of these losses. She gave hope to all who struggle with grief. Thank you so much, Trish.
After the talk, Alice was presented with a plaque for her generosity and all she has done over the years at The Sharing Place. Thank you, Alice!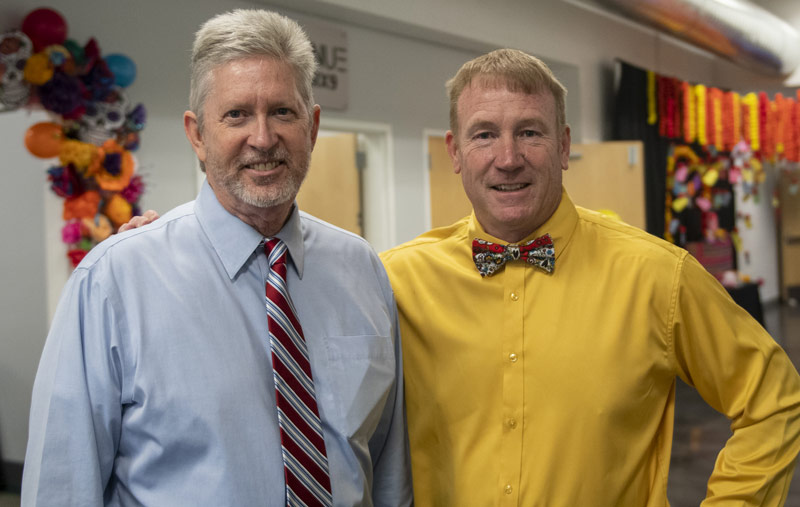 Thanks for all that you do to support The Sharing Place.
– John and Chris

2022 Day of the Dead Photo Gallery