2023 Important Dates
October 5- 12 NOON: Deadline for Receipt of Auction items at The Sharing Place
October 19 9AM: Auction Preview Begins
October 20 9AM: Remote Auction Bidding Begins
October 21 6PM: Day of Dead Gala Opens
October 21 8PM: Day of Dead Auction Bidding Closes
October 21 9PM: Day of Dead Gala Ends
October 23-26 9AM – 2PM: Auction Item Pick-Up @ TSP – 1695 E 3300 S
November 8 – Auction Items Not Claimed Are Forfeited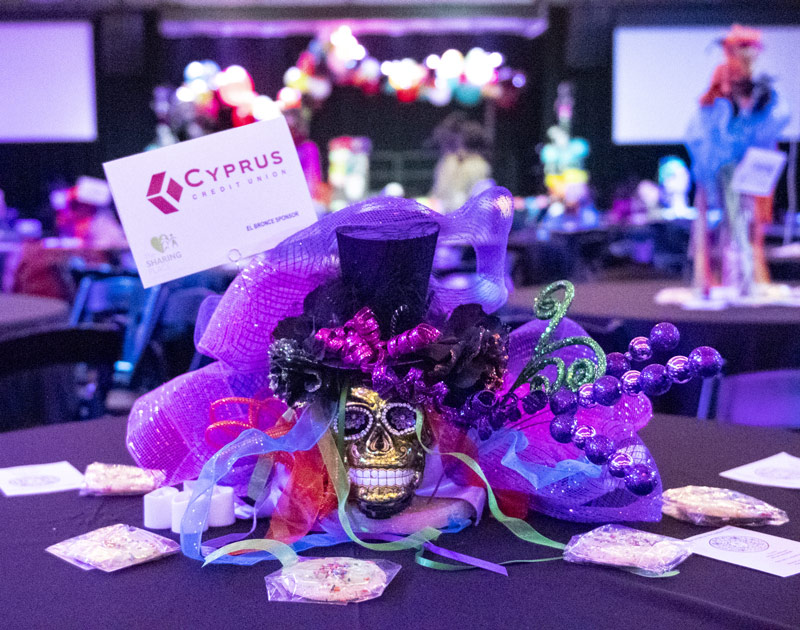 Donate Auction Items NOW!

Our Silent Auction is one of the most enjoyable parts of the Gala! You may bid remotely  or at the Gala.

Our Auction is limited to 75 items and we already have 40 donated. After we reach 75 items, we will not be able to accept any more.

We encourage those who donate items to ensure the package has at least a $140 value.  Gift baskets, Art, Dance Lessons, Tickets to concerts, ballet, sporting events, Restaurant vouchers, Travel Experiences including hotel stays, airline tickets, and our favorite, Love Baskets are needed!


Silent Auction

Our Silent is Virtual and Live. You get the best of both worlds! You may Register/Sign to create an account and bid from your phone or laptop. If you are bidding remotely, you will need to pick up the items you have won at The Sharing Place on at The Sharing Place from 10/23/22 to 10/26/22 from 9 AM to 3 PM at TSP. Please call TSP prior to arrival. Items not picked up will be forfeited on November 8, 2022.

Preview auction items Thursday, October 19 at 9 AM MDT. Bidding begins Friday, October 20 at 9 AM and closes the night of the Gala, October 21 at 8 PM.

Stay tuned, registration coming soon!

Paddle Raise Gift

As this is our only Fundraising Event of the year, the Day of The Dead will continue our tradition of making a gift to TSP via our Paddle Raise. This year we have $30,000 in gifts from individuals who have issued a matching gift challenge. These donors  will match dollar for dollar your gift! You may participate live at the Gala, or, online any time the week prior to the Gala   Thank you to all our of generous donors.

Stay tuned, registration coming soon!




This unique event is just as much a celebration of life & remembrance as it is a fundraiser.